Meet Dr. Scott Brayall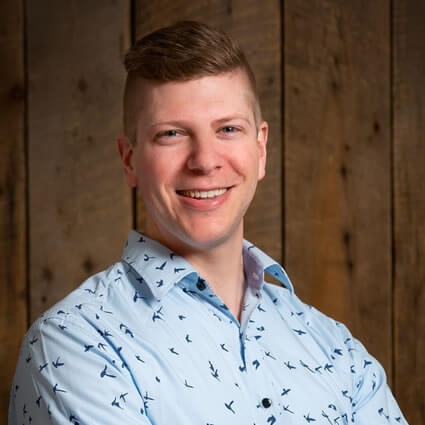 Hi, I'm Dr. Scott. My passion for chiropractic care began after my mother was in a car accident that left her with chronic pain and lasting symptoms. It was chiropractic that finally decreased her pain and symptoms, and improved her quality of life. This was the main reason that I pursued a career in chiropractic, as I now aim to also help people regain their quality of life here at Fredericton Family Chiropractic: A Creating Wellness Centre.
An Extensive Education
I completed my BSc in Kinesiology at UNB here in Fredericton, where I met my wife Kaitlyn. From there, I went to New York Chiropractic College, where I earned a Doctorate in Chiropractic, as well as an advanced certification in Sports Science and Human Performance.
EXPLORE CHIROPRACTIC »

During my last year in New York, I earned an additional certification in Chiropractic Biophysics. This technique emphasizes optimal spinal posture, while keeping spinal alignment as its primary goal. I have also completed the Activator Methods course, which is a low-force chiropractic adjusting technique.
Since graduating from New York Chiropractic College, my continued education has led me to pursue Chiropractic Functional Neurology. As well, I am also able to perform Functional Movement Screens. This is a method used to screen for risk of injury, dysfunction, or performance-limiting movement patterns.
A Unique Approach
Something that sets us apart from most clinics in New Brunswick is our use of digital x-rays. Taking x-rays allows us to get an in depth look at the spine, and helps us identify potential issues that may be contributing to a patient's chief complaint. Along with having the x-ray machine comes the responsibility of being able to properly read them. This skill developed over time, from taking and reading an extensive amount of x-rays.
Even though I have taken and read over 8000 x-rays, there are still some cases where we may need to send the images to a radiologist for further consultation, which is an ability we are able to offer here.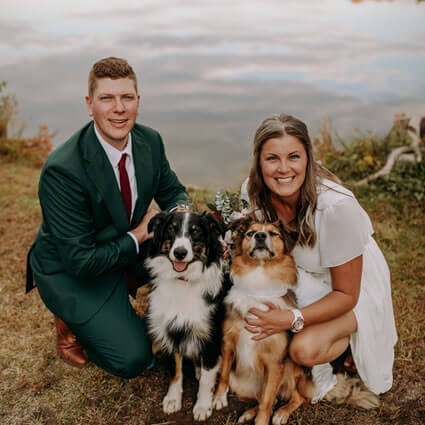 Outside the Office
In New York, I developed my love for road cycling. What started out as a great outlet to deal with the stresses that come along with taking an accelerated Doctorate degree, quickly evolved into a love for all things bikes. Since moving back to Fredericton, my passion for cycling has since shifted into mountain biking. I try to mountain bike as often as I can, as it's a great way to exercise our Australian Shepherds, Kona and Remi.
Contact Us
Dr. Scott is excited to meet you and discuss your health goals. Schedule your first appointment today.
---
Dr. Scott Brayall | (506) 472-7000