New Patients at
Fredericton Family Chiropractic: A Creating Wellness Centre
To get the most out of your time with Fredericton Family Chiropractic: A Creating Wellness Centre at your first visit, we ask that you complete our new patient paperwork online and submit it prior to your appointment. Please wear comfortable clothing that allows you to move around, as our assessment includes a functional movement evaluation.
NEW PATIENT FORMS »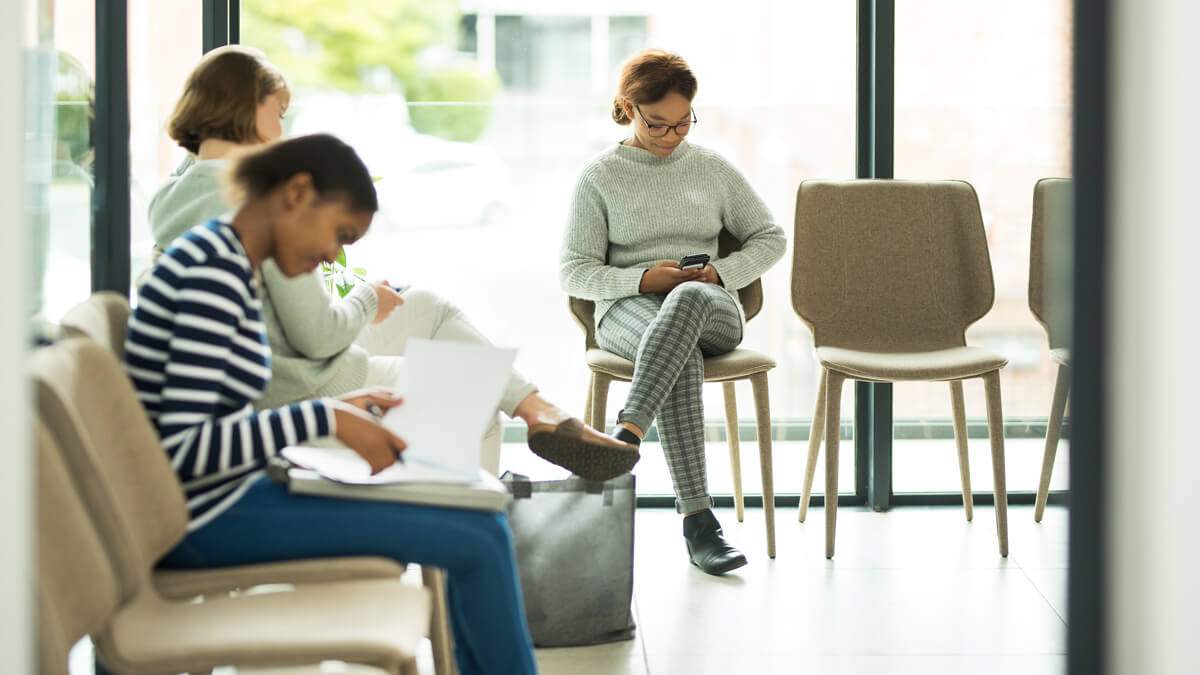 Your First Visit
When you enter our practice, our cheerful chiropractic assistant Katie will greet you by name and give you a quick tour of the office so you and your kids know where to find the bathrooms and snacks.
We'll do a full CLA INSiGHT™ scan, which includes surface EMG, thermal and heart rate variability tests to assess your nervous system function. Then you'll meet with Dr. Scott, who will go over your complete health history and your current issues. He'll ask some questions to help him understand what your goals are for care.
Next, Dr. Scott will conduct an in-depth examination, including a full physical assessment, neurological and orthopedic tests and a functional movement analysis. If he thinks X-rays are needed, we will take those on-site. Based on all of this, he'll let you know what he thinks the underlying problem is.
Please allow 45 minutes for this visit.
CONTACT US »

Your Second Visit
Before you return, Dr. Scott will carefully review all of your test results and design a custom care plan for you. At your second visit, he will explain what's going on and what's causing your pain or other symptoms. He'll outline his recommendations for your care, all costs involved, and answer any of your questions.
After receiving your informed consent, he will proceed with your first adjustment.
Education is a big part of what we do, and Dr. Scott will explain everything he is doing and why. He wants patients to understand how chiropractic care can help contribute to an overall healthy lifestyle for patients of all ages, so he welcomes your questions. We will periodically repeat the INSiGHT scans so you can see your progress objectively.
Schedule Care Today
Contact us today to book an appointment for yourself or your family.
---
New Patients at Fredericton Family Chiropractic: A Creating Wellness Centre | (506) 472-7000